Hello again, its suddenly the end of the week and while that on the surface that is a really good thing I feel like I've got too much to do this weekend to be celebrating the concept. That includes getting current on the blog so I'll either try and cover a lot of ground with some multiple story links like tonight or write more frequently…or both. For now though the best bet is for to pay how much per litre ? (don't make me sick I've been watching the UK news) and fill up my Ford Capri for a zoom along the Westway. If you're new to the blog these are a series of shorter tales still worth a look but not a full post – just click on the headline in red. Buckled up? Let's go then. Incidentally I'm hoping to get to the podcast over the weekend if time allows….can't promise.
Durham Punk Festival – As soon as March rolls around all attention starts to turn to the summer festivals, I remember when it was easy and you only really had to keep your eyes open for a Glastonbury and Reading lineup. Now it seems that there must be at least a dozen (probably more) in the UK alone and then of course there are more than as many again in Europe and the US. I'd be lying if I said it was my favourite way to see an artist as I'm one for a sweaty club or at least something with a roof and indoor plumbing but obviously festivals are more popular now than ever before. As usual I'm off topic – I wanted you to check out the lineup for the Durham Punk Festival scheduled for Sat Sep 10th at Dunelm House. Confirmed at this stage are The Rezillos, Angelic Upstarts, Subhumans, Anti-Nowhere League and Goldblade and perhaps more to follow? I've also been away from the UK to have perhaps lost touch with ticket prices in terms of being good value but £25 for this seems decent to me. More information via the link.
Punk in France – A really well composed and interesting read from the BBC about  France and punk rock. It looks at the influence on the fashion, the french punk bands, the politics and the culture of punk. While many in England like to think the origins were decidedly London based you can't ignore the influence of France on Malcolm Mclaren nor the fact that the very first punk festival (see above) didn't happen in Camden or Croydon but down in the south of France in Mont-de-Marsan in 1976.  Highly recommended article.
Billy Bragg Tour – Regulars to the blog will know I'm a huge advocate of BB – partly from his politics, his great records and his lasting reputation as a 'one-man Clash'. Bragg still is at the heart of pop and politics and never fails to show his debt to The Clash. He's back on tour starting with the Hope Not Hate concert in Manchester, followed by a handful of dates in the US including 3 nights in New York and then 7 dates around Italy. If he's playing near you go and see him.
B.A.D. 'events' on Facebook – Are you a Facebook addict? Do you wish more of your friends were hip to the fact that Big Audio Dynamite are back together and playing live for what looks like being the entire summer? Find new Facebook friends via this link and add friends who are going to the gigs with you. Maybe someone will even make sure you get home in one piece.
411 Music induct The Clash into their Hall of Fame – Ever heard of the 411 music website? No…me neither but they did have the good sense to induct The Clash into their online music hall of fame.  You can read exactly why on their site which includes this especially dodgy criteria "One of VH1's Top 20 Greatest Artists of Hard Rock". Hard Rock indeed….still, nice for them to get the recognition. I don't know what would be my favourite hard rock, I'm thinking granite.
I think that'll do me for this evening, loads to follow and I'll close with a video of Joe and the Mescaleros performing Pressure Drop on his last US tour. Not a video I'd seen in a while so hopefully the same applies for a certain number of you also (It's on the excellent extras for the Let's Rock Again DVD) . Be good…and come on Arsenal! – Tim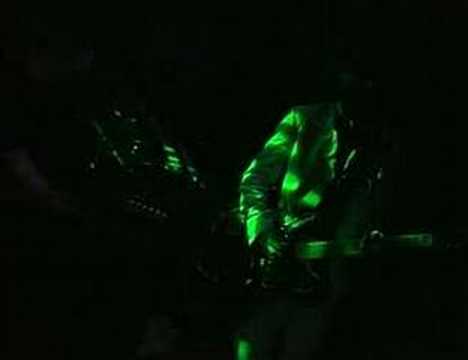 Joe and the pesky Meskys – Pressure Drop