Sorry I've been away, a bloody busy few days. Hope all is well at your end. This is a new idea, I hope it will work out well and actually result in me blogging more and sharing more stuff that you'd like to read. That's the intention at least.
I've created a 'sister website' which is actually part of this site for shorter news stories. This blog will continue with the longer features and The Clash Blog – News will have shorter and more regular updates with associated stories and tales. You can link to it from the top menu (above) or the link I just gave and of course you can get back here from that site too. Slightly different sites but still all compiled by your Clash Blogger. I intend to continue with it if you like it and probably even if you don't – but I hope that you will. Either way I'd really like your feedback because ultimately I write this for you to read. I'll still be updating the blog 4-6 times per week with posts that are very much focused on The Clash but I wanted to also try and find a way to cover more peripheral stories that do relate to the band and I imagine also the music that many of us listen to and the culture around that.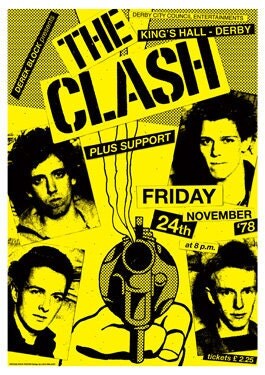 The news stories will be more of the short rapid fire variety sometimes with a link nature as opposed to more of the commentary that I try and add to the blog. The news will focus on tours, live updates, record releases, newspaper stories, politics and other blogs. I'll also be adding things that might typically have ended up on 'Westway Traffic' which are the stories that merit a few sentences rather than four paragraphs but I hope will still have interest. Rather than archive these posts on the blog home page they will be added to the 'news site" – when I update the page I'll add it to the Facebook page plus Twitter and other social media. Hope that all makes sense? Also, if you see stories that should or could be included please contact me  and let me know. I also welcome and encourage guest posts, so if you've ever wanted to write about The Clash this is your forum.
More to come here (and there) in the days ahead, so thanks for dropping in.