Strange day….after spending a nice break in Los Angeles it took coming back to Phoenix to feel an earthquake (or two) earlier this morning. Not a big shake but enough to notice and rattle the cat. Is this Earthquake weather?
Speaking of enough to notice; I'm tired of people sampling/borrowing/lifting music from The Clash unless I'm sure Strummerville or Jones-Headon-Simonon are getting the deserved royalties. Whatever happened to a straight cover version? The Clash themselves were always keen on covers a did a bang up job on a number of them. I Fought The Law being the one that some even assume The Clash wrote – on that topic it (I Fought…) made this list of the 50 best cover versions ever coming in 9th which is decent, til you see a cover of a Tears for Fears song at number 3. Covering Tears for Fears?? Isn't that a bit like trying to cook like McDonalds…what's the point?
Back to my concern….M.I.A. 'taking' the melody from Straight To Hell for the song Paper Planes was one thing, however it was a known thing and not presumed or implied. Mathangi "Maya" Arulpragasam (for that is her real name) didn't hide the fact the song was essentially built around the Clash track saying:
I always took pride in being a little underground — it really is a very unlikely record to cross over – MIA

I'm not sure how 'underground' it is to take one of the best known Clash songs from their biggest selling album? I would imagine that was why she used the word 'little' but I should watch my step as my name is neither as long nor do I have a cool three letter moniker. Maybe she means underground like the Piccadilly line is once you get to Barons Court? She might have done better to pick something from side 5 or 6 on Sandinista! All that said if it makes (and I'm sure it does) a certain percentage of kids who heard that track want to investigate The Clash then that's a good thing right? Anyway if you somehow missed it – it's below and is good, basically as it's Straight to Hell with a hip hop beat.
My lingering question is do The Clash get paid when it's out in the open? Music industry lawyers or Mathangi – feel free to write. Now onto my other less obvious example which was sent to me by a Clash fan in Tokyo. This one is far more subtle as only the intro 12 seconds or so plus briefly at the end demonstrate The Clash theft.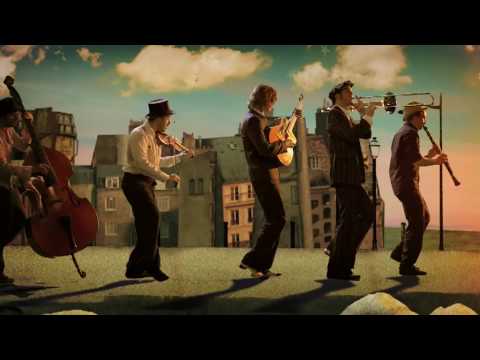 The song in question (to these ears) is The Call Up from Sandinista! A more distinct opening to a song is hard to imagine and the timing and and nuances are essentially exact especially Topper's little drum roll. Or is just me? The 'song' in the middle is dire, pointless and not likely to cause a stir but that's not the issue. Again did I imagine it? Incidentally here is a brilliant live version.
Try this on for size and let me know:
Sampling is what it is, and in principal if you confess your source I'm alright with it but still not an admirer of the concept. I'm feeling very 42 as I wrote that last sentence!
Two last things – The 2nd Clash related photo from my L.A. trip is above, can you name it? Also just added this section to the site for a laugh and essentially for stuff too naff to make the actual front page posts.
Tim