Here we go again into another week, a day late for me as yesterday was a holiday but I'm not complaining. Today we return to an occasional feature called 'cover your tracks' as we look at notable (or other) cover versions of Clash tracks. Part one in case you missed it looked at 'Train in Vain' over two posts here and part two here. Today we'll go back one album and have a look at covers of 'Tommy Gun' one of my personal favourites from 'Give 'em Enough Rope'.
Tommy Gun was released in November 1978 as the first single from the second album and the sheer guitar noise of the song might have knocked a few people over, for me it's the reinforced announcement of the arrival of Topper Headon (how many songs open with such fierce greeting?) and signs that Joe was prepared to tackle tougher and more global lyrics after predominantly London-centric songs from 1977. Carl Barat (The Libertines) wrote for the singles box set " It's a product of the volatile climate of the late seventies – all those references to terrorist organizations like Baader-Meinhof and The Red Brigade. It's like a punk rock adaptation of The Beatles Revolution."
Face to Face: Another cover version that was made especially for patchy Clash tribute 'Burning London' that was released in 1999 and while it was recorded for that project it never made the final cut. It's a good cover, keeping the energy front and centre. Face to Face have now been around for over 20 years (with a brief split last decade) the Southern California band probably best known for 'Disconnected'.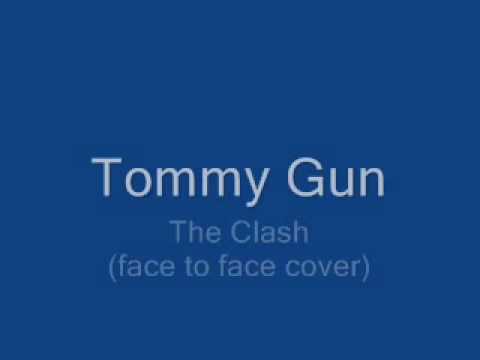 Salto Cretino: I'm including this because it's raw, not terribly good but recorded with heart plus hearing the lyrics in Spanish is good fun. Salto Cretino are from Villa Tesei, Argentina and offer evidence that having fun when recording should be key (not to mention copying Topper isn't as easy as you might think) but a commendable and raucous listen all the same.
Wyatt Scott: This is a guitar only cover but I recommend that you check any of Wyatt's Clash covers – here's his YouTube profile page. When I still struggle with playing more than rudimentary guitar I get a buzz out of watching him play. Go and spend half an hour listening and watching if you can.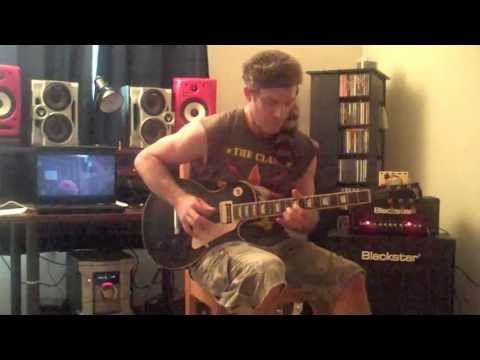 I've got more for you but little information to accompany the cover so just click the links to hear Tommy Gun by the following:
Banda Police & Thieves  (origin unknown, South America?)
The Leftovaries (Oregon?)
The Firebombing – Reno, Nevada
Vinegar Tasters – studio version from their album Mosaic – from Boulder, Colorado
The Clones – England I'm sure but beyond that I don't know
Fewer cover versions than I would have expected but if you know of more, especially studio versions, please let me know. I'm grabbing songs at random for cover your tracks so we may enjoy mixed results. Right then have a decent day, I must press on.
Visit – The Clash Blog News  ★  Twitter  ★  Facebook  ★  Google+ 
★ Tumblr  ★  Pinterest  ★  Donate to The Clash Blog ★