Hello again and thanks for returning to (or finding) the blog, I try and update the blog at least daily and you'll fine nearly 550 previous entries that should offer you enough Clash stories to keep you busy. One small change to the site in the right hand margin near the bottom you'll see 'Clash Blog back issues' which should make it easier to browse older articles by month and year. No other great news here at Clashblog towers so lets jump into another edition of Video Clash. As ever I can't guarantee that you've not seen the clips before as so much gets uploaded each week and there's every chance it's not as 'new' as it appears but I'm sure you'll find a few you've not seen before. Another request to regular readers, if you've seen Gorillaz on any of the recent UK dates please drop me a line with any thoughts or comments as it seems the UK press are saving the stories I anticipated this weekend. On to the videos then:
A true garage band covering 'Janie Jones' – Yes its very raw and no there are no signs of a microphone or vocals but don't let that turn you off. These three lads look to be about 15 years old and hail from Taranto, Italy. I'm also not prepared to say based on hearing it that they are much beyond grasping the most basic of chords or song structure – but the point is they are practicing to a 34 year old Clash song and the surroundings look like a Mediterranean equivalent of a Camden Town rehearsal room in the winter of '76. I especially enjoyed the fingernail picking non band member off to the right. They've got a long way to go but if Enrico, Rocco and Manu ever make it you'll know you saw them here first.
Serbian schoolkids cover 'Should I Stay..' - I don't tend to share every single cover of a Clash song as there are far too many (which in and of itself is a good thing in my book) but this one is worth a 3 minute investment. Apart from the fact that the band sound pretty good check out the very little lead vocalist. Not needing to concentrate on strumming the little lad who can't be more than 8 or 9 belts out a impressive version of the late era Clash single. Honestly this must be the most covered Clash song of all probably due to recognition and relative ease to play – but – not easy to sing well especially sans Joe's Clash Spanish backing vocals.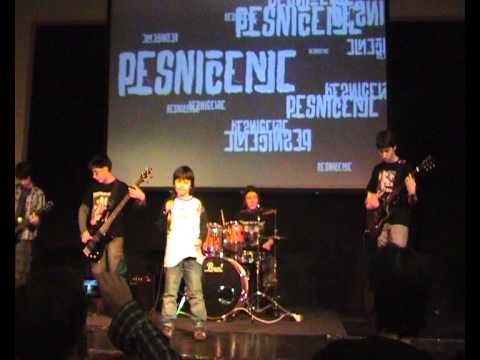 'Protest Guitars' by Johnny Punish – This is hard to describe really so I'll let the video be your guide. In short this chap is obviously a serious Clash fan and he's written his own song that incorporates a number of Clash song titles as lyrics within his own tune. Even his vocal styling is a little reminiscent of you know who. Its not bad at all without approaching brilliant and is a nice tribute. Turn out Johnny Punish has his own website and used to be a member of L.A. (I think) punk band Twisted Nixon more on them via the link on their name, he maintains a blog and on it explained this week about why he wrote the Clash tribute song and offers more background information you might find interesting. Full credit to him and his story of early 80′s punk activism Anaheim style is well worth a look.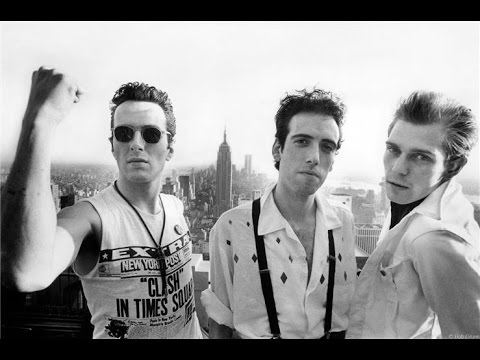 Short Clash interview clip from Hamburg (?) Oct 1977 - Although the clip only lasts 90 seconds its still enjoyable if not so much for Mick's seemingly thoroughly pissed off state but Paul trying to make the best of a bad fist despite Mick disagreeing. It was just two weeks into the bands first series of dates outside of the UK and Paul seems excited to be somewhere else but the venues, accommodations and audiences all get a determined thumbs down from Mick. Joe Strummer although appearing on camera on and off says little but his wry smile perhaps speaks volumes. The more seasoned Clash spotters amongst you will recognise the clip from the 'Punk in London' DVD – you might even tell us who else appears in the short video.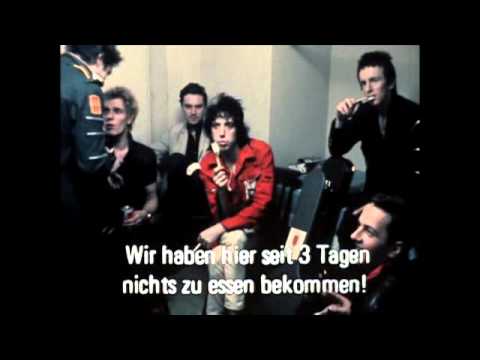 Drive A performing 'White Riot' – I've heard so many covers of Clash songs that most just end up annoying me because they just sound wrong and try and ape the original or by trying to lend something entirely new to the song it ends up being so far off that it doesn't work either. With early Clash songs cover versions often fall far short of capturing the treble rich guitar sound and overall energy of these early recordings. I include this one as apart from the vocals their version of White Riot has almost the ideal guitar sound while the production captures just the right amount of raw kick the song merits. Seems that Drive A formed in Los Angeles in 2007, you can hear more of there original stuff over on their MySpace page.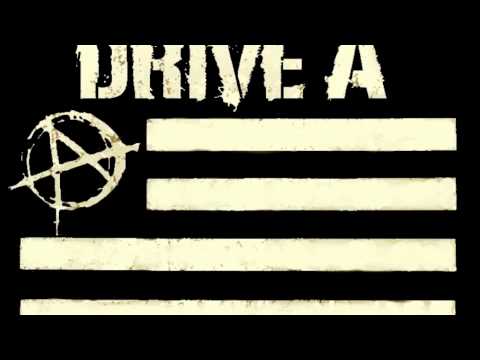 That should be enough to keep you going for now, I've found I think a better filter for pointless videos and still we're looking at about 30-40 to filter through per week – so I may need to increase this to every 7-10 days in the future. Waiting 4 weeks like this time means I'm sure to miss some good stuff. Have a good one, I might get this posted tonight or wait til early tomorrow – cheers – Tim. (Oh…if you get a chance can you click the Wikio button at the bottom of posts? Thanks). Don't forget my other blog World Service Bulletins for when you get tired of my collected videos…