Monday night here and the fog is rolling in off of the sea, lovely. We're even supposed to get rain later this week which is long overdue and may cause all sorts of weird behaviour. Anyway, welcome back to the blog and a nice short post that hopefully brings a smile to your face, if not you're already dead.
Make sure you stop back at the blog later in the week for some amazing and exclusive photos, some great remixed Clash material and the first round of a new knockout (by voting) competition looking for the best punk/post punk front man as chosen by you.
Tonight then I've two short videos for you to enjoy below which feature a tiny little lad (I'm guessing he's about seven?) from Japan taking the stool to bash out the drums to 'White Riot' and 'Tommy Gun'. He's really rather good too it has to be said for someone so small, I really hope he keeps playing and picking up more Clash songs as he goes. I'm not sure what I enjoy most – the quality of his young drumming skills or the happiness on his face as he plays.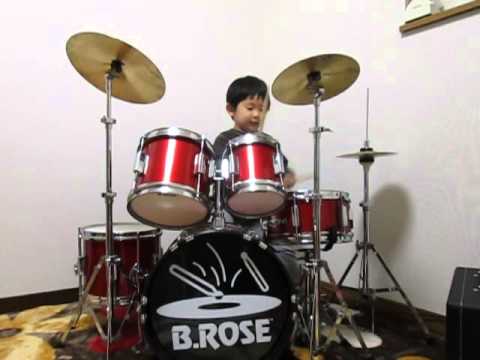 Little lad plays the drums to 'White Riot'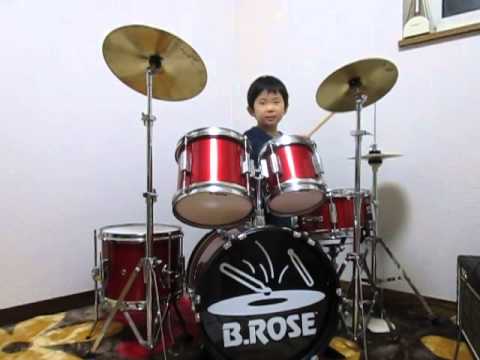 and then 'Tommy Gun'
 He also has a few more videos including a couple of tracks by The Ramones which you can see here on his *(Dad's?) YouTube channel, but it ought to be noted that he looks happiest playing White Riot if you ask me. For those well connected please make sure that Topper sees these, I'm sending this post to Terry Chimes in just a minute.
Please share because what's not to like? More soon, hope your week goes well.
Visit – The Clash Blog News  ★  Twitter  ★  Facebook  ★  Google+ 
★ Tumblr  ★  Pinterest  ★  Donate to The Clash Blog ★