Good day how is it where you are then? Things are alright here – an extended break from the computer yesterday and another stupid injury playing football in the evening (age or lack of flexibility – not sure which officially is the culprit perhaps both) resulted in me not getting a new post out on the Saturday so I'll try for one now and one a bit later on. That might be a tad optimistic as it's already Sunday evening here but I'll do my best. I'm still getting used to the confirmation of the long rumoured reunion of Big Audio Dynamite which isn't something I really expected after the band wrapped up. As much as I enjoyed seeing Gorillaz in October it was strange not seeing Mick head to the microphone and sing one of his own compositions – which as a by product made me even happier that I was able to meet him and have a brief chat . Seeing him and not hearing his voice would have been a little bit of an anti-climax.
So just how significant is a reunion and live dates from Big Audio Dynamite? In Clash circles it's about as good as it can get – we can never see The Clash reform (please tell me they'd never do an INXS and tour with a replacement lead vocalist….right?…no never) nor can we see Joe and The Mescalaros again. So if you look at the this from a Clash timeline and if like me you think the first few B.A.D. albums were about as close to a feeling of the continuation of The Clash as we were ever going to get. Even if you argue that 'No Joe = No Clash' that was even taken care of on the second Big Audio Dynamite album where Joe Strummer co-wrote and co-produced, musically I think that may have been the peak of what the band achieved (over the course of an entire album) and not coincidentally Strummer's involvement meant that the actual creation and development of the songs was as near to The Clash as was ever to happen after 1983. Some have gone as far as to say that "This Is Big Audio Dynamite" was the 6th Clash album but I wouldn't take the case to that level although it does surely represent a certain element of what Mick would have brought to The Clash if that lineup had remained in place after Combat Rock. Don't forget that live The Clash were already sampling from movie soundtracks mid song and experimenting in other ways for the Rat Patrol recordings (the original Mick Jones version of what was sliced down for Combat Rock). Speaking for myself I'm still swayed by the sentimentality of where I was in 1985 – I was still pissed off that Mick was kicked out of the band and far more impressed by B.A.D. than Cut The Crap. My 'loyalty' (such as it was) stayed with Mick's band for the remainder of that decade and into the next. While, I don't think that B.A.D. scaled the same heights as The Clash in terms of overall impact and importance they didn't fall miserably short. In fact I'd cite them as one of the three best bands from 1985-1989 and certainly the most innovative. The chance to see them again live is exciting though I'm happy to say I was able to see them four times – I am more pleased for those who might not have seen them for the first time – hopefully some of you reading this. I hope it's the original lineup..I want to meet Don Letts!
The Guardian's Ben Myers takes it a step further than me though in an article you probably already caught which asked on Friday "Big Audio Dynamite: more pioneering than The Clash?" – a bold question which he then goes on to contest quite effectively within the article. 'Pioneering' is an interesting term however, if he asked if Mick's newer band were 'more important' or 'better' than The Clash you'd laugh and tell him to jog on. The short answer from me is no but both bands were very 'pioneering'. Mick Jones was and is 'pioneering' so it is only logical the two bands he worked longest with share that distinction. More pioneering though stands up to a better debate, they were certainly more pioneering than the post Sandinista! Clash (with or without Jones) but it is difficult to compare what music needed in 1976/7 versus 1985/6. I think B.A.D. sounded less like any other contemporary bands in the mid 80's than The Clash did in the 70's but the truest measurement for me would be long term influence and how well the music lasts. With the exception of the last B.A.D. album I think the whole output stands the test of time well but you really need context to be able to say that. Listen to E=MC2  today and compare it with some of the big hits of the year it came out (Shout by Tears for Fears, Don't You Forger about Me by Simple Minds) and I think Mick's song stands up far better 25 years later. Exactly the same thing you'd say about Complete Control or London Calling which represent really different eras. Do read The Guardian piece  though and the comments below….what those who are old enough to remember 1985 recall accurately reminded me that Big Audio Dynamite looked pretty bloody amazing…it was 1985 and punk wasn't about to happen again and Jones/Letts never pretended it should. Their image spoke of something very new and very different and the music lived up to that. Sampling and loops weren't as earth shattering as punk's 3 chord salvos but who's to say if they were any less innovative? I've always wondered just how excellent B.A.D. would have been lyrically if Joe Strummer was the wordsmith but perhaps that would be a pointless question – isn't the answer simply The Clash?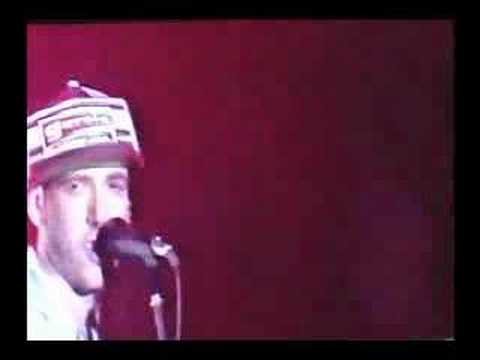 Big Audio Dynamite – Sightsee M.C. (live)