Good evening again, an especially exuberant afternoon at Clashblog towers as my prediction yesterday for Arsenal grabbing an unexpected win against Barcelona © 'the best team in the world' came true and even by the exact result I suggested. By far the most entertaining moment of 2011 for me thus far and just the pickup I needed. I've just finished listening to another entertaining thing though – the Mick Jones interview on Radio 2 yesterday. I linked it yesterday but here you are again in case – just forward to 1:16:50 to hear the interview in full. Mick was in exceptionally good form, full of energy, stories and laughs. If you ever doubted how much he enjoyed touring with Gorillaz last year you just need to listen to him talk about it (The Gorillaz as he puts it). He also chats about B.A.D., the R+R Public Library and the Westway briefly. Great to hear him so chipper, he promises the reunion won't be "all difficult and Pink Floydy".
Just a bit more housekeeping, I'm still taking entries to win the Joe Strummer DVD until tomorrow so please check out the podcast and email your answer so I can put your name in the proverbial hat. I should have the results and a new podcast either Friday or Saturday.
Right then I might need your help with this one. Has anyone got the files for or seen an upload of the recent BBC 4 broadcast 'Reggae Brittania' (see preview below)? Not only did it feature quite a lot of Paul Simonon but by all accounts it was a really enjoyable TV programme in general. If you have seen an upload anywhere please get in touch so I can include it on the blog.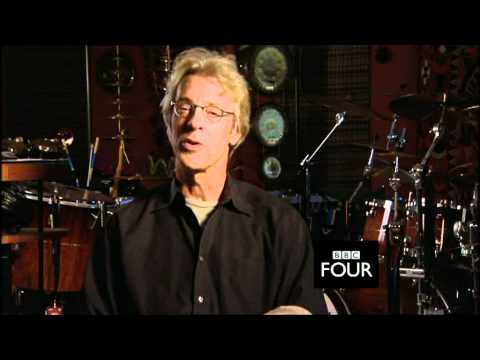 Reggae Brittania
I'm beginning to get a bit anxious about the likelihood of a small North American tour by Big Audio Dynamite. Common sense suggests it would follow on naturally after the Coachella appearance starting on the West Coast. We are now exactly two months away from the Coachella Festival and I'm just looking at the logistics of planning, promoting and selling tickets for a short US Tour. With 60 days to go I'm concerned that if there is no announcement in the next 10 days or so the best we might be able to hope for is an extra day or two rather than a mini tour. If that's the case I'm guess you would be looking at Los Angeles and New York as the two dates – that would be the definition of hard to get ticket. We need a ticket strategy North American Clash friends…or someone at Sony music to tell us the inside story!
I'm probably going to wrap it up there for tonight, all that's left is to show you this open letter to Justin Bieber that suggests he introduce himself to The Clash before its too late. Have a good one – and never write off Robin Van Persie. Tim